Hyder offers a number of solutions to help warehouses operate within narrow aisles .  Hyder has reach forklift, 3 way forklifts and 4 way forklifts for long material handling.
There are always 4 types of warehouse forklifts for a big warehouse:
1. Reach forklift truck from 1.2ton -2.5ton, including standing on the model and seated model;
2. 3-way narrow aisle forklift from 1ton to 1.5ton, designed for narrow aisle within 2m ;
3. 4 Way forklift, designed for   long material handling;
4. Articulated forklift 1.5ton, 2ton and 2.5ton.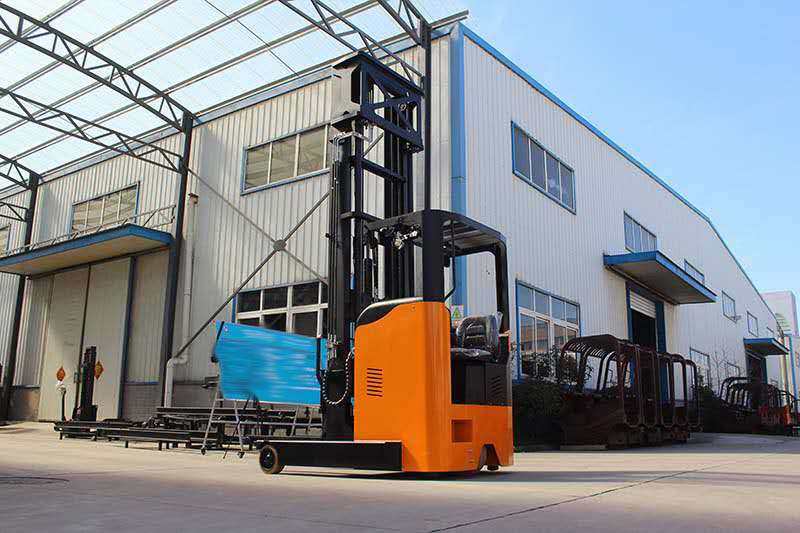 The reach forklift is designed to lift heavy loads in narrow spaces, improving warehouse efficiency.   With this high lifting around  26ft or more, it will great improve the stock capacity. 
With standing on design and seated design, forklift operator can operate it more easily and safely.  With big solid PU wheels, this reach forklift can achieve door to door loading services, which is also more efficient for warehouse material handling work.
2. The 3 Way forklift. 
The 3-way pallet stacker is the first choice of intensive storage, which is mainly used in logistics, medicine, food and low-temperature cold storage. It always comes with forks that   can rotate 180°and do left-right side shift without body turning, with high strength mast design. Min. net channel: 1500mm; Max.   lifting height: 9000m. The 3-way pallet stacker can improve space utlization and increase the storage capacity.
3. The  4way forklifts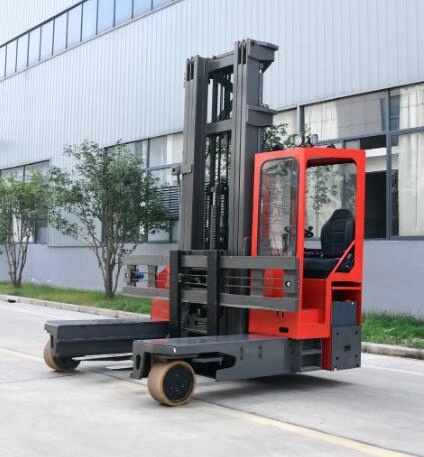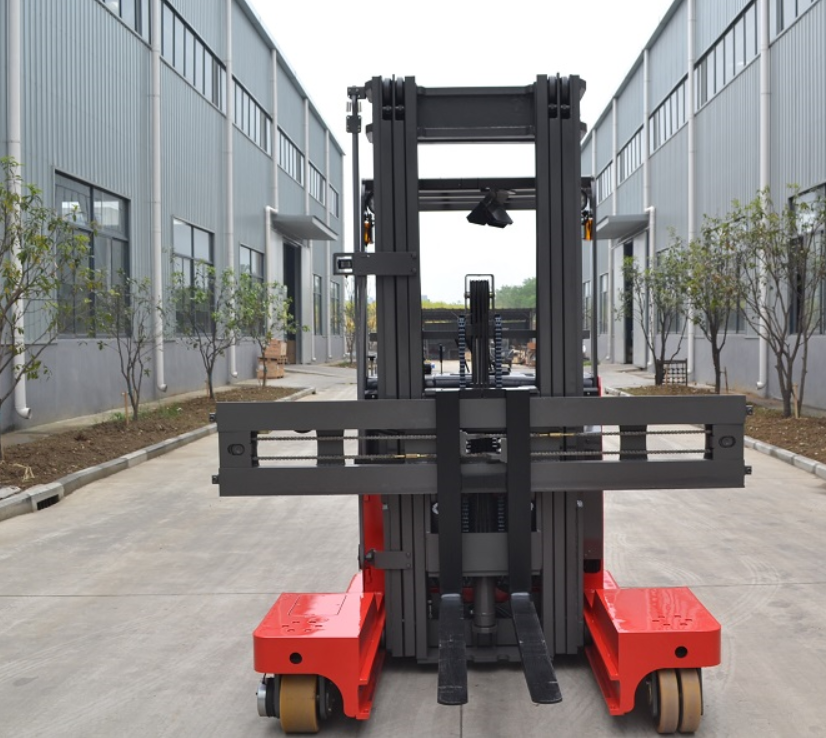 This  4way forklift truck, also called multi-directional forklift, is mainly used to handle long material.  Because its wheels can allow the truck move forward and laterally.  This will great narrow down your working aisle width especially for long material handling. 
The more details you can offer, the better solution  we can  offer for your warehouse.